Bobby Clennell is a yoga teacher and long-time student of B.K.S. Iyengar (author of the classic book, Light on Yoga), and his children, Geeta S. Iyengar and Prashant Iyengar.

Look for Bobby's first children's book, Watch Me Do Yoga (Rodmell Press), available at bookstores everywhere.
The Woman's Yoga Book: Asana and Pranayama for All Phases of the Menstrual Cycle (Rodmell Press), was published in May 2007.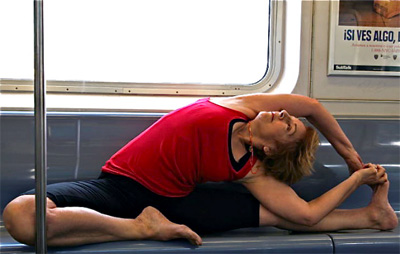 © 2010 Gina de la Chesney